German fashion 3PL Bleckmann, has expanded its UK footprint, opening a 430 500 sq ft multi-customer distribution centre in Magna Park, Lutterworth.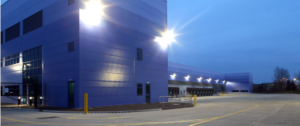 The 3PL said that despite the recent impact of Covid-19 the Manga Park site was a "big milestone" to accommodate further growth of its business in the UK, and it also had investments in high-end automation planned to deploy on-site.
General manager Tim Faint said: "Expansion of our capacity in the UK will allow Bleckmann to assure enough space to scale-up and accommodate new business and future opportunities."
Importing and managing the logistics of your precious freight is no easy task. Compliance to U.S. Customs & Border Patrol is essential to your cargo clearing customs. Use a freight forwarder to lower your chances of having shipment delays and to oversee all of your international freight logistics. Contact a customs broker to file your ISF and issue any pre-alerts to avoid penalties and delays, and arrange your ocean freight and imports customs clearance.
Michelle Mooney