There's still time to get your success recognised and shortlisted at the Supply Chain Excellence Awards before it heads to the judging stage in September.


Awards organiser and Logistics Manager publisher Akabo Media is still accepting award entries right up until 1 September as it looks to give teams that have been challenged by the Covid-19 pandemic as much time as possible to enter.
The shortlist will be announced next month, before entries face the vastly experienced judging panel and the winners are chosen.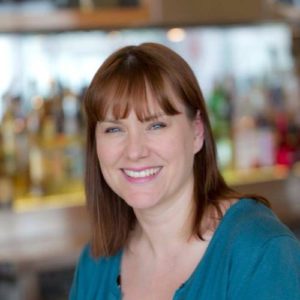 Sue McGeorge, supply chain director, UK & Western Europe, EMEA Logistics at Kimberly-Clark
One of the judges, Sue McGeorge, supply chain director, UK & Western Europe, EMEA Logistics at Kimberly-Clark, said she would be looking for an entry where the business objectives were clear, and were challenging; where the solution to the problem was creative, was successful, and was not over-engineered; and finally where there is demonstrable excellence from the people involved.
"This year more than any, supply chains across the country and across the globe have stepped up to challenges that we might never have anticipated and that had a very essential human element to them, so more than ever I believe we will see some amazing entries!"
Meanwhile Chris Warn​, global logistics director at Pentland Brands, said "I am always looking for an entry that delivers on multiple levels; has it had to secure exec level investment and influence cross functional dependencies? What was the entries original objectives, what barriers were overcome to success and are there measurable financial and operational KPIs?
"The most important one to me for me however is does the entry demonstrate something new and innovative? If it does, and ticks several of the other boxes too, then it's a winning entry for me."

The 24th Supply Chain Excellence Awards will take place on 12 November. For more information, including how to enter and sponsorship opportunities, contact [email protected]
SHARE.
Importing and managing the logistics of your precious freight is no easy task. Compliance to U.S. Customs & Border Patrol is essential to your cargo clearing customs. Use a freight forwarder to lower your chances of having shipment delays and to oversee all of your international freight logistics. Contact a customs broker to file your ISF and issue any pre-alerts to avoid penalties and delays, and arrange your ocean freight and imports customs clearance.
Christopher Walton