For over two decades, MSC Mediterranean Shipping Company has successfully operated in Thailand during which time the company has seen organic growth and expansion. Working from its own dedicated office building in Bangkok, MSC has firmly established its footprint in the country, and now more than ever, it is bolstering its commitment to the Thai market.
At the helm of its operations in Thailand is Mr. Peter Blohm, Managing Director, MSC Mediterranean Shipping (Thailand) Co., Ltd. A dedicated leader who has offered 20 years of service to the company, Mr. Blohm is unwaveringly providing his expertise for the company.
Unfazed by what many may think of as turbulent times given the recent outbreak of the coronavirus disease (COVID-19), he continues to steer the company towards calm and prosperous waters.
To learn more about the ongoing commitments MSC is making in Thailand, we spoke with Mr. Blohm regarding his visions for the company and to find out what strategies MSC Thailand are utilizing to increase its business presence. But before we dive into the plans he has set out to manifest developments in the country and what goals are in place to make those ambitions come to fruition, it's important to know some background information, in order to understand how the company is run and to appreciate the business philosophies it employs.
Providing a Personal Touch to Clients
MSC is a family-owned company, which was founded in Belgium in 1970 and has been headquartered in Switzerland since 1978. The company began operating with a single vessel and a single service and progressively grew through buying more vessels and bringing new services to the market. "The personal touch that we provide to our clients differentiates us from our competitors", explained Mr. Blohm. "We are investing in global trade and today, MSC is the world's second-largest container line in terms of capacity," he continued.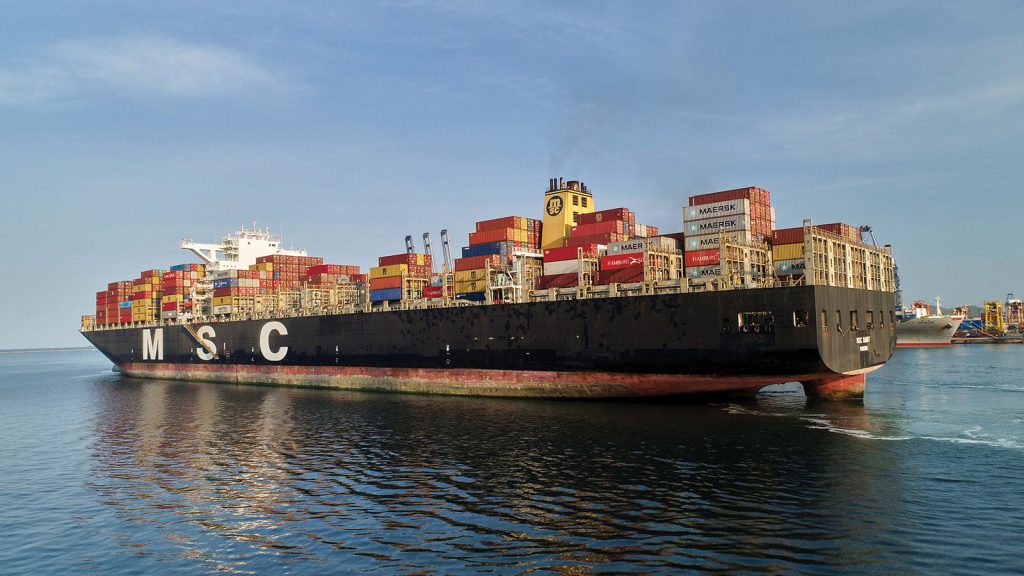 MSC Danit
The family-run business now has over 550 vessels operating in 200 trade lanes worldwide. With 493 regional offices spanning over 155 countries, the carrier employs more than 70,000 people worldwide. Most astonishingly, this feat was accomplished without any mergers or acquisitions, which is increasingly becoming ever more common throughout the shipping industry.
By keeping the company private and family-owned, MSC has never been beholden to shareholders, allowing the company to plan for the long term. This enables the company to be financially independent and invest where needed. "In MSC, we go where the cargo is, and this is also what we are doing here in Thailand," revealed Mr. Blohm, as he began to share the plans for its newly upgraded service which has a direct call in Thailand.
"In MSC, we go where the cargo is"
​Upgraded Service Now Calls at Thailand
MSC unveiled that MSC's pendulum Lion/Jaguar service will now be making a direct call from Northern Europe to Laem Chabang, after calling at ports in Portugal, Belgium, France, and the UK. "Our new service allows for more capacity for inbound cargo from Europe to Thailand," highlighted Mr. Blohm.
After the pendulum service calls at Laem Chabang, it will then make a departure for the Western Coast of the USA. There are also stops along the way at Yantian and Shanghai in China, before calling at the Port of Long Beach. The service then swings back and repeats the journey in reverse, meaning not only does it provide a means for imports of Western goods into Asia, but it will also act as a vital intra-Asia distribution network.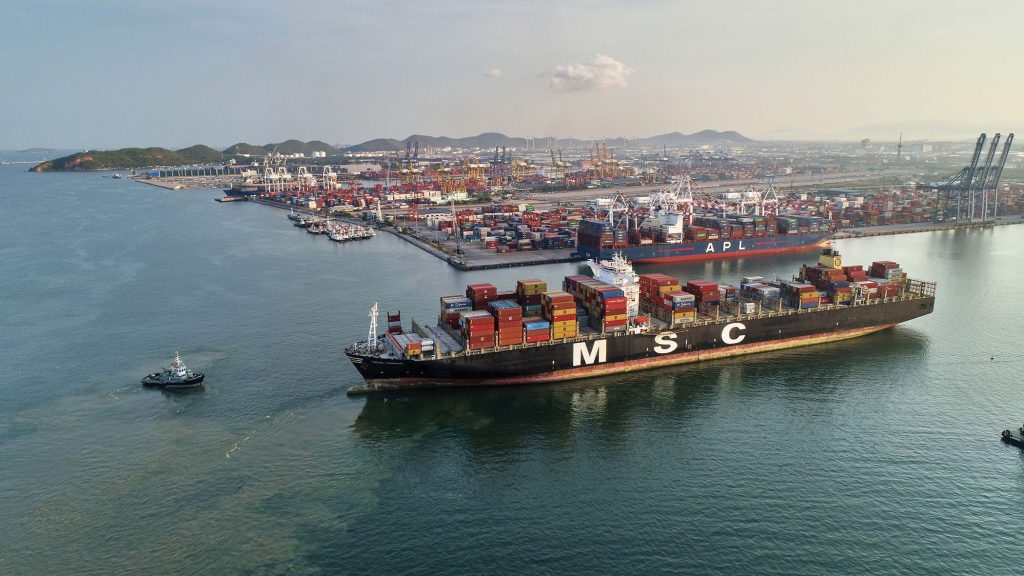 MSC Danit at Laem Chabang
"Intra-Asia trade is one of the largest trade networks in the world and regional trade ties continue to deepen, so this is certainly an area where we see potential," said Mr. Blohm.
MSC Danit is the first ship to be deployed to this upgraded pendulum service. This is a relatively new Neopanamax sized container ship. Ships this size are known for their great flexibility as they can reach a high volume of ports around the globe, while of course being able to navigate the Panama Canal.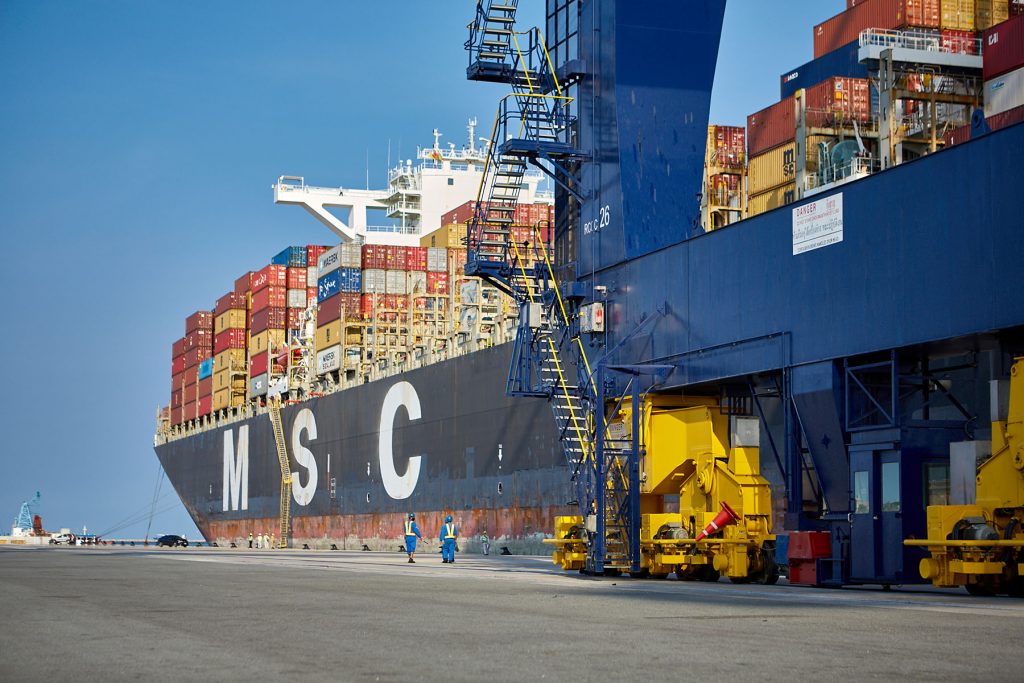 The fact that MSC is willing to commit to this new service in Thailand is a testament to the growth seen in the region over the last year. "We are seeing increasing opportunities here and we want to leverage these by ensuring we have the right products to meet our clients' needs," shared Mr. Blohm, in reference to South East Asia's growing attractiveness for MSC. "We have been growing alongside our clients since we started our business here in 1997, and we aim to further these relationships and increase the benefits we can supply," he explained.
Ensuring Business Continuity
The spread of the new coronavirus disease COVID-19 has created significant challenges for world trade and for the container shipping sector in general. "As a company, MSC is working tirelessly to maintain a strong position across its cargo business and to minimize the disruption to our customers' supply chains, while still supporting vital public health efforts to help curb the spread of COVID-19," explained Mr. Blohm.
We have never faced something like COVID-19 before and though there are similarities in terms of how countries adapt to traumas like war and famine, this situation is unprecedented in the modern age. The reality of the situation is nobody knows exactly how long the lockdowns will last and what the overall effect on the economy will be.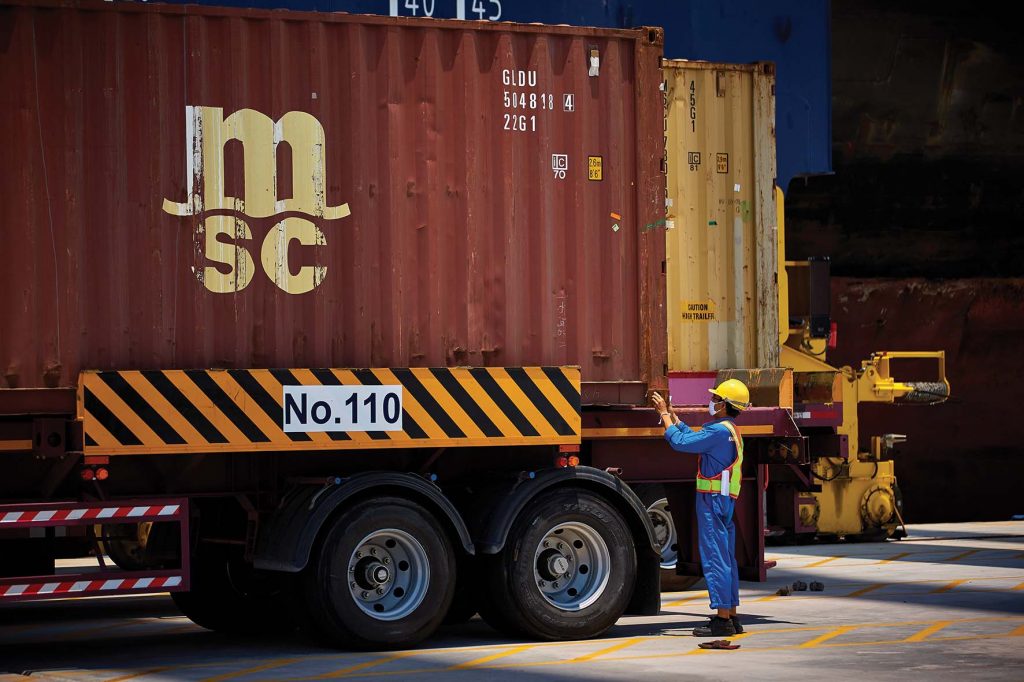 Special times like these make us realize just how important certain industries are. Frequently, the public is quick to thank medical workers who obviously do an exceptional job in treating those affected, but for the most part, the logistics industry is overlooked in the critical role it plays in our everyday lives. Now more than ever, it's clear to see that those logistics workers are unsung heroes, bravely serving us to keep our supermarket shelves stocked and our essential deliveries flowing uninterrupted.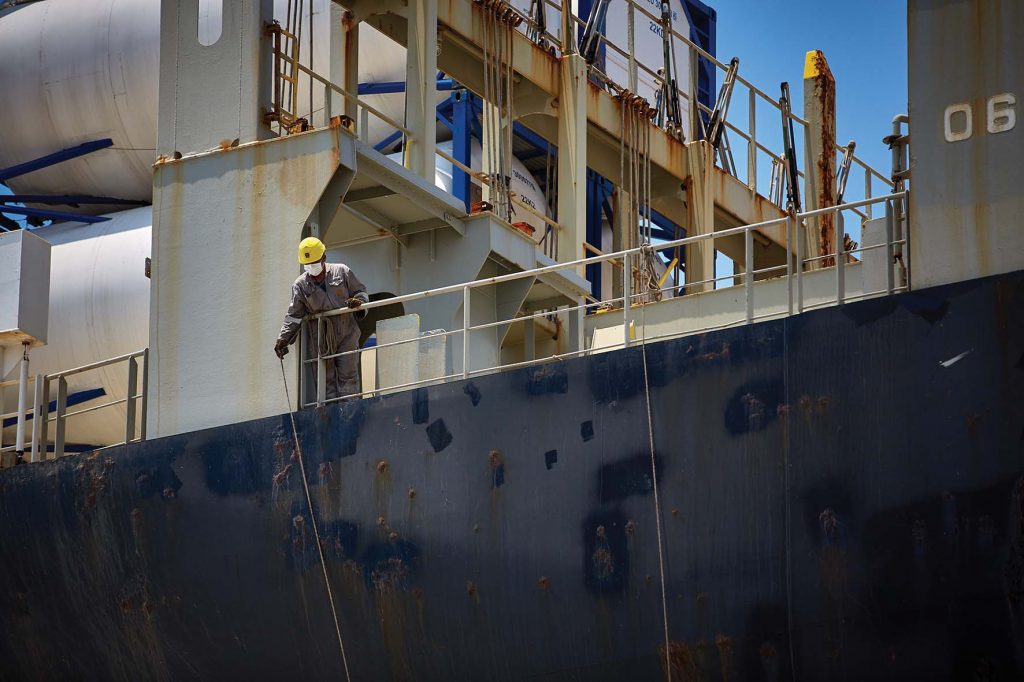 As part of its ongoing response to the impact of COVID-19, MSC Thailand has taken all the necessary safety precautions to ensure it can remain open and continue serving its customers. This includes allowing office staff to work from home and allowing shift rotations where possible. On the technology side of their operations, the company is fully prepared for such calamities and has a secured network that allows staff to work on their private network without any fears of corrupting sensitive data.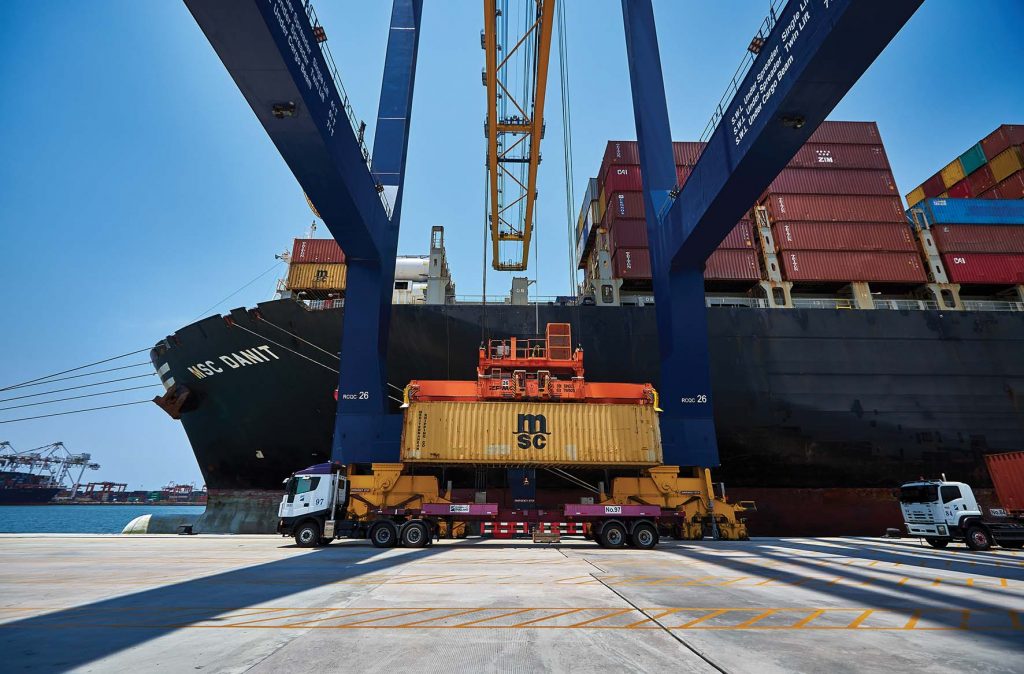 Mr. Blohm also greatly appreciated the efforts put in by all his staff during this challenging period. Their responsible attitudes have helped the company to provide a smooth service throughout the pandemic. He added that MSC Thailand has taken a number of steps to protect its people and business operations while ensuring that the company continues to provide essential container shipping and logistics services to the global economy.
In April 2020, MSC has launched a new "Suspension of Transit" (SOT) program, which will help customers to prepare for recovery in demand for freight services and cargo once the impact of the current COVID-19 pandemic eases. Customers can store their cargo at 10 dedicated transshipment hubs around the world and position their goods closer to destination markets, providing them with cost savings and greater flexibility in delivery timings.