Property pundits believe speculative warehouse development will stall in 2020.
According to latest research from Colliers International investors and developers are expected to slowdown, if not pause, their development pipeline programme to de-risk their financial exposure during the corona virus outbreak.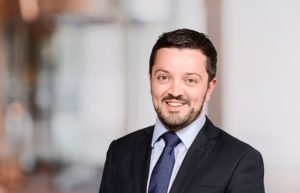 Kevin Mofid, head of logistics and industrial research, commercial research, Savills
Kevin Mofid, head of logistics and industrial research, commercial research of Savills, said: "There is also just 4.1 million sq ft of speculative development under construction due for delivery in 2020. Those underway are set to continue, but we are not anticipating any new speculative announcements in the short-term.
Mofid continued: "While the chancellor's announcement that wages will be paid by the state will provide relief to many companies, the risk of tenant default remains. Greater cause for concern, therefore, would be that as the crisis continues we start to see more companies falter, which in turn will mean more second-hand space returning to the market.
"In reality, it is too early to judge and could take up to 12 months to materialise. It should, however, be noted that over 40 million sq ft of new supply would be required to see vacancy levels rise to 12% – a tipping point for rental growth to stop.
"Overall, today's prudent levels of speculative development should mean that the market is well prepared to weather the storm on the demand side, assuming we head back towards some level of normality in the second half of the year "
Importing and managing the logistics of your precious freight is no easy task. Compliance to U.S. Customs & Border Patrol is essential to your cargo clearing customs. Use a freight forwarder to lower your chances of having shipment delays and to oversee all of your international freight logistics. Contact a customs broker to file your ISF and issue any pre-alerts to avoid penalties and delays, and arrange your ocean freight and imports customs clearance.
Christopher Walton