Logistics Manager's webinar looking at online fulfilment, picking accuracy and omnichannel strategies for success took place on the 15th September, with unique insight from sponsors GreyOrange and BS Handling.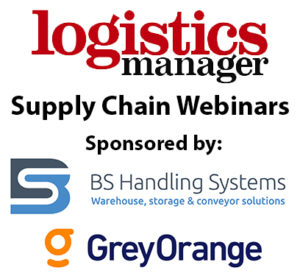 Covid-19 was a curve ball nobody could have predicted. And now, it's a shock to the system that's impacting your fulfilment operation from end-to-end.
In today's commerce environment of immediacy and disruption, join Varundev Solanki, solution manager and founding team member at GreyOrange and Robert Brand-Smith, managing director at BS Handling, to discuss why operating integrated, end-to-end fulfilment is becoming a non-negotiable imperative to compete and grow your business.
In this webinar you will learn:– How to achieve faster fulfilment with higher levels of accuracy while lowering costs.– How to create a successful omnichannel strategy.– Case studies from home improvement and e-commerce sectors.
Register below to watch on demand today:
Meet the Speakers
Receive FREE Weekly E-Newsletters direct to your inbox! Enter your email address here: